Steve Kidd's Review Pages
Winners of the Academy Award For Best Animated Feature 2001 - 2015
Sorted in ascending order of personal preference
Look - I know, this order is crazy, how dare I order the films this way. If you told me I was completely wrong I would not argue, it is just a collection of my thoughts at the time, forgive me, at least it's a starting point!
---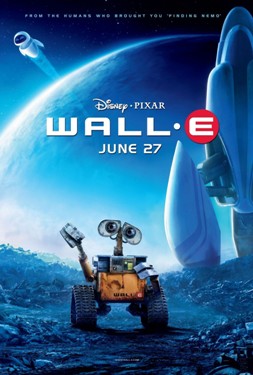 WALL-E
2008 Mark: 5
Tue 22 September 2015

Starring: Ben Burt
Director: Andrew Stanton

What what what? Only a five for such an accoladed film? I gave Inside Out a ten!

Don't ask me why, I loved Chappie and hated Short Circuit . I liked Tears For Fears and OMD, but couldn't stand Depeche Mode.

Is it because I feel there is something lacking in honesty about this film (from the studio which bought you Cars ) along with paucity of story, dialogue and characters? Some people loved 2001 . It was a dull dirge, COME ON.

Sorry, if your a fan, it's just not my tempo
---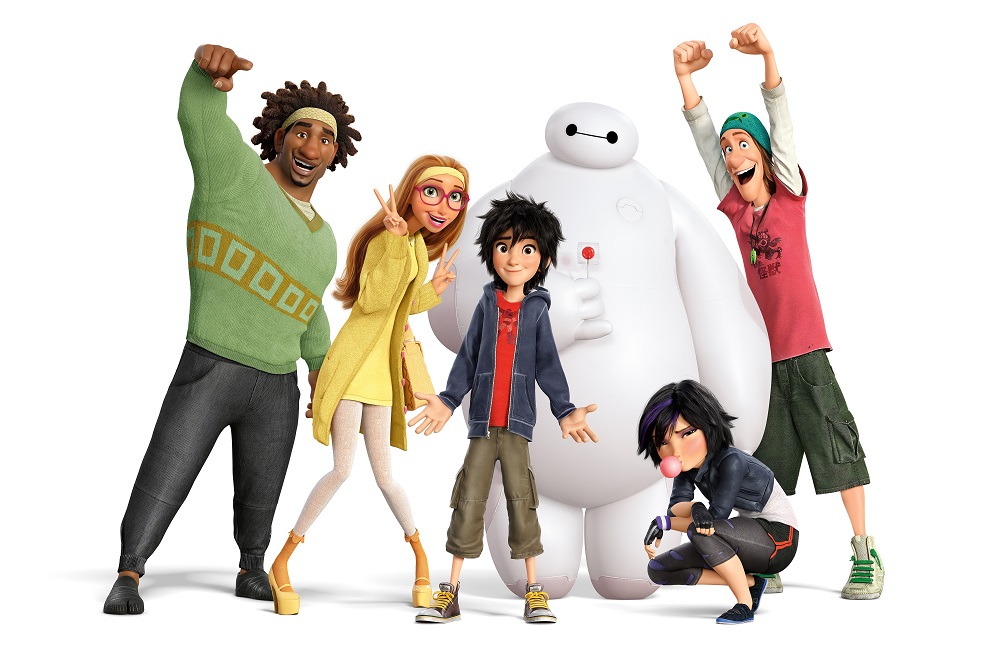 Big Hero 6
2014 Mark: 7
Watched:Tue 3 February 2015

Starring: Ryan Potter, Scott Adsit, James Cromwell
Directors: Don Hall, Chris Williams

A beautiful picture in terms of the canvas, but kind of weird in it's exceedingly imaginative interpretation of how this particular world of San Fransokyo works. I feel like dropping it a notch, but the fact is, it was entertaining, especially the referencing within it, The Marvel aspect, the Ghibli influence, the strange American/Japanese juxtaposition within the entire mise en scène, I mean the bad guy in his mask was No-Face straight out of Spirited Away . Worth the watch for sure
---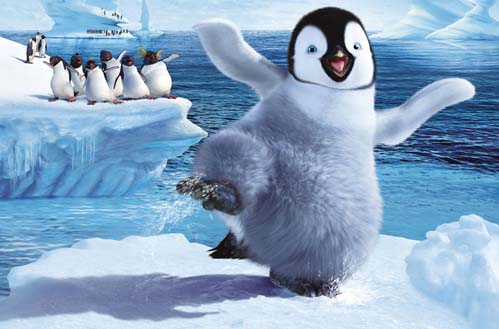 Happy Feet
2006 Mark: 7.1
Watched: Thu 5 May 2016

Starring: Elijah Wood, Robin Williams, Brittany Murphy, Hugh Jackman, Nicole Kidman, Hugo Weaving
Director: George Miller

For a long portion of this film I was imagining I could have been doing something else, but, at the end of the day, when push comes to shove, I am glad that I watched it. My criticisms would include the bowdlerisation of tunes which are probably overplayed anyway, the weird anthromorphisation of the penguins, casual, non-particularly funny racism, the Westernisation of major issues and most importantly, the lack of imagination with the story. I mean this could have been humans, or mice, or lions or anything, it just seems like George Miller has taken the story and imprinted it on penguins. Having said that, the music did have its moments (but don't watch it for the music, watch Moulin Rouge instead, the film definitely becomes more compelling a watch in the last 45 minutes and the rendering is just gorgeous. I feel a bit mean, but perhaps its just that George Miller does films for some kind of people but not me, there is no two ways about it, people love his stuff.
---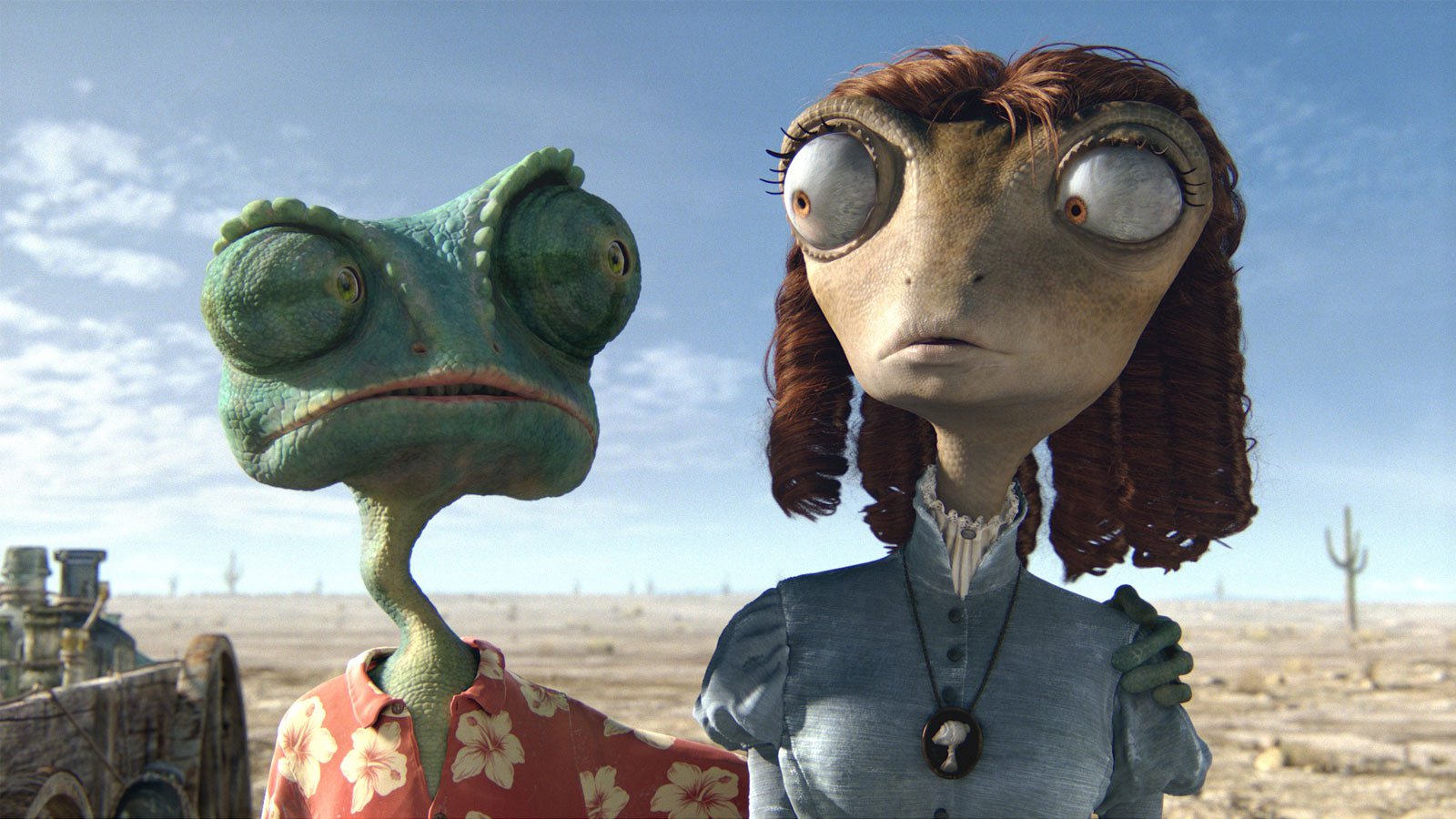 Rango
2011 Mark: 7.3
Watched: Mon 25 January 2016

Starring: Johnny Depp, Isla Fisher, Bill Nighy, Abigail Breslin, Alfred Molina, Harry Dean Stanton, Ray Winstone, Timothy Olyphant, Stephen Root, Ned Beatty
Director: Gore Verbinski

Like An American In Paris this absolutely excels on the technical side of things, regarding picture and movement it is truly wonderful. The story is not fantastic, it seems like a load of people have sat round the table and said "What references can we use?, and let's squeeze them in wherever we can ", rather than, "OMG OMG OMG I've just thought of something which I love which would fit in perfectly here ". I never liked Chinatown or Avatar as much as everybody else anways. Still a very good movie though, well worth the watch, just don't spoil yourself by watching Up, Coraline, Para Norman, Ratatouille, and all three Toy Stories in the preceding month!
---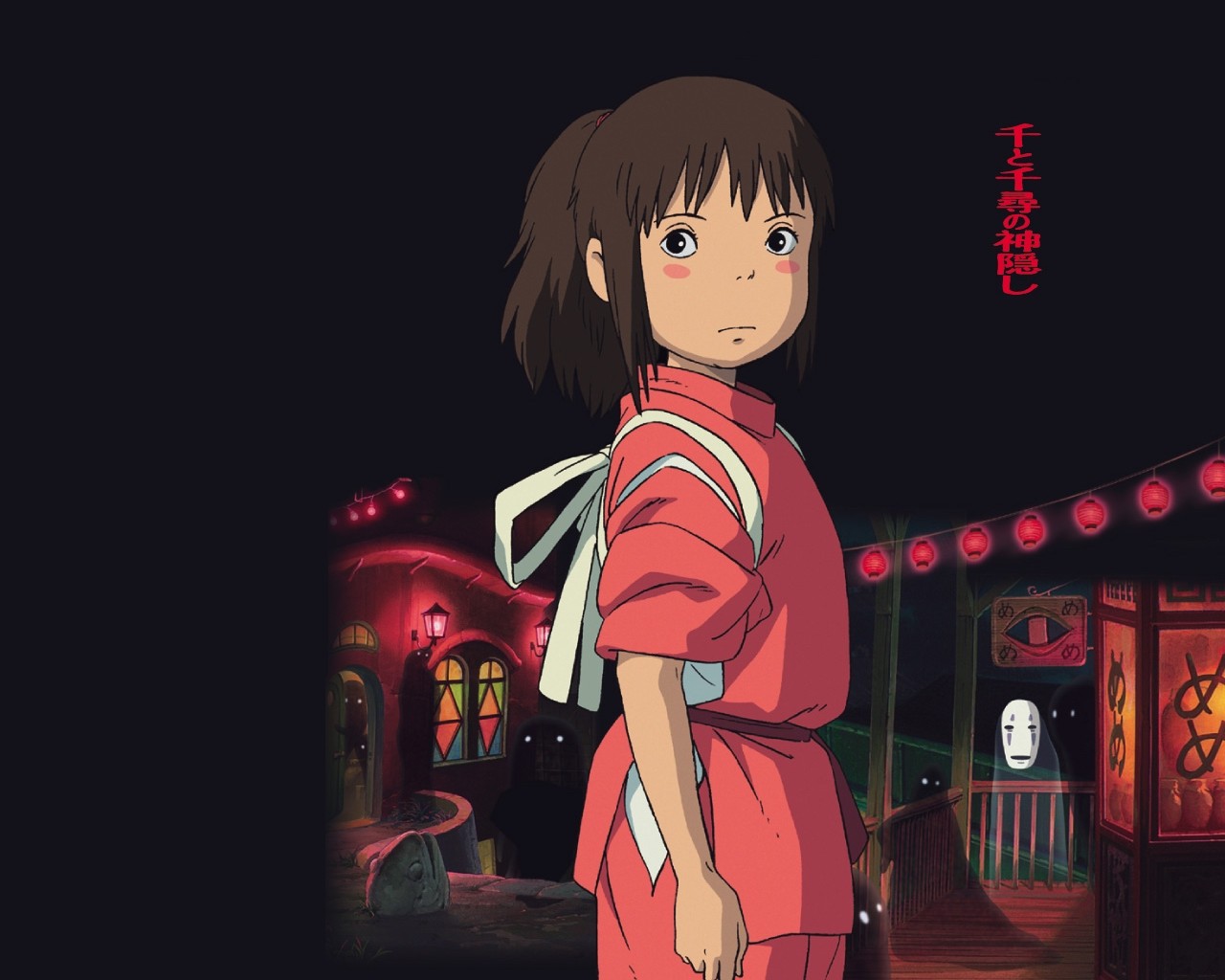 Spirited Away
2002 Mark: 7.4
Watched: Wed 8 June 2016

Starring: Daveigh Chase, John Ratzenberger (English version)
Director: Hayao Miyazaki

I don't think you should take my review as indicative of the merits of this film. I think perhaps we should just accept that sometimes brilliance can not be assimilated in the eyes of some beholders. Apparently Hiyao Miyazaki doesn't storyboard entire films, but lets them develop as production goes along. Without doubt, any single frame from this film would grace the most Bohemian of living rooms, and Chihiro herself is an entirely immersive protagonist, but there seems no escape for me that it is a little random in its story-arc. So are many great works I guess. A mark of its watchability is that my version stuck on 1 hour 39 minutes and I am really frustrated, because I do want to see what happens to our little heroine, and where the train is going. Given this story's undoubted critical acclaim and popularity it is definitely a must-see. I feel so guilty enjoying Pitch Perfect more though!
---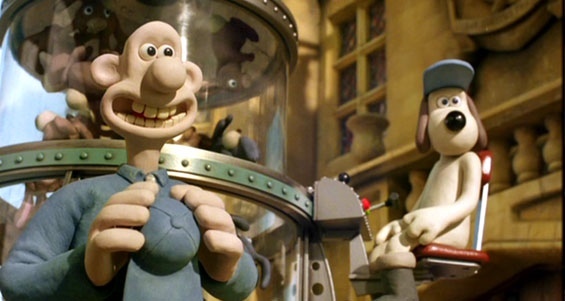 Wallace & Gromit: The Curse of the Were-Rabbit
2005 Mark: 7.4
Watched: Sat 28 May 2016

Starring: Peter Sallis, Peter Kay, Helena Bonham Carter, Ralph Fiennes
Director: Nick Park, Steve Box

Another animation which is long on production, long on corny jokes but just a bit short on story. Worth seeing once
---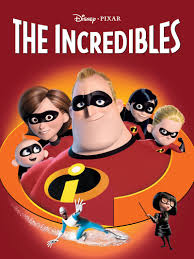 The Incredibles
2004 Mark: 7.6
Watched: Sat 4 June 2016

Starring: Craig T. Nelson, Holly Hunter, Sarah Vowell, Spencer Fox, Jason Lee, Samuel L. Jackson, Elizabeth Peña, Brad Bird., John Ratzenberger
Director: Brad Bird

A well cooked recipe, with, at the time, ground breaking graphics, and a relatively long animation which endears one to half a dozen characters. Pixar are so awesome
---
Finding Nemo
2003 Mark: 7.9
Watched: Tue 31 May 2016

Starring: Albert Brooks, Ellen DeGeneres, Alexander Gould, Willem Dafoe, Andrew Stanton, Barry Humphries, Geoffrey Rush, John Ratzenberger
Director: Andrew Stanton

The best selling DVD of all time, and it is easy to see why, combining its fortuitous time of release and excellence of content. You know there is not much point me reviewing Pixar films, just go out and get the lot.
---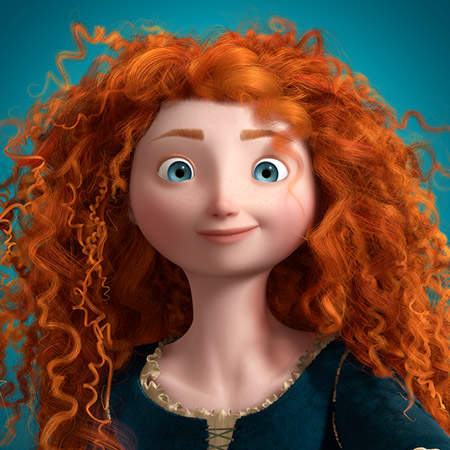 Brave
2012 Mark: 8
Watched:Wed 5 July 1905

Starring: Kelly McDonald, Billy Connolly, Emma Thompson, Julie Walters, Robbie Coltrane, Kevin McKidd, Craig Ferguson
Directors: Brenda Chapman, Mark Andrews

Just a great cartoon.
---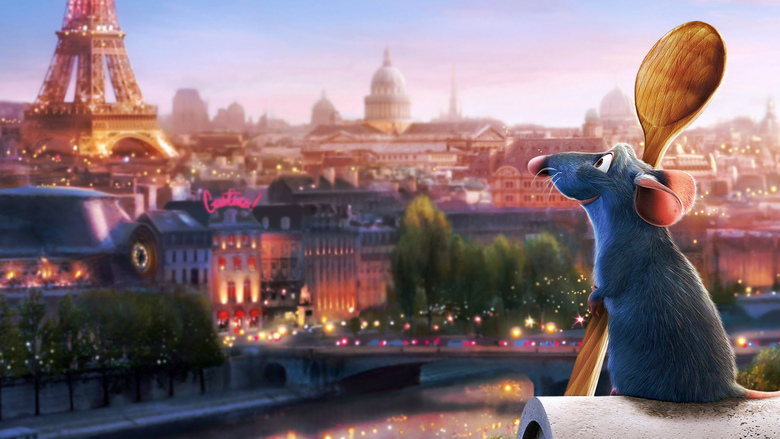 Ratatouille
2007 Mark: 9
Watched: Tue 19 January 2016

Starring: Patton Oswalt, Lou Romano, Ian Holm, Janeane Garofalo, Peter O'Toole, Brian Dennehy
Director: Brad Bird

The foodie film I have been waiting for! It makes Burnt look burnt. It also deducts a half a point off of that film in that it delivered the peasant food joke better, and sooner. The pictures and movement vary between superb and uncannily realistic, the heroes, the villains, the redemption, I wish I could write the recipe down, but there is no way this could be replicated by anything other than a genius backed up by a genius team. I thank Julia for letting me look after her rats. I thank the mice in my kitchen, you have all added to this wonderful experience. It contains one of my top ten film moments. Anybody Can Cook
---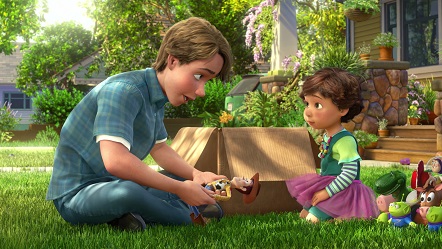 Toy Story 3
2010 Mark: 9.5
Watched: Sun 24 January 2016

Starring: Tom Hanks, Tim Allen, Joan Cusack, Ned Beatty, John Morris, Don Rickles, Blake Clark, Wallace Shawn, John Ratzenberger, Estelle Harris, Michael Keaton, Jodi Benson, Emily Hahn, Jeff Pidgeon, Timothy Dalton, Kristen Schaal, Jeff Garlin, Bonnie Hunt, Whoopi Goldberg, Jack Angel, Jan Rabson, John Cygan, Laurie Metcalf, Lori Alan, Beatrice Miller, R. Lee Ermey, Teddy Newton, Richard Kind, Bud Luckey, Javier Fernández Peña, Charlie Bright, Amber Kroner, Brianna Maiwand, Erik von Detten, Jack Willis, Lee Unkrich, Bob Peterson
Director: Lee Unkrich

I once had a teddy bear called Toffee and a lamb called Leesie. I went away for a while and when I got back they had gone. I did love that Teddy Bear, and I wish he was on the shelf now just for a reminder of when I imagined I was happy, when I trusted people, trusted my parents, thought that brothers and sisters were there for you, when friends were friends, not people who you look at through their window diverting your call whilst you are phoning them up.

My dad was rubbish. There, I've said it. The only reason he took us to Butlins was so he could bone Kath Duker. I was captain of the First XV at school, picked to play for the county, and was making a name for myself at Pontefract Rugby Club and he never ever saw me play for even a minute, he just sat in his room and smoked 40 Senior Service a day and wrote letters to the Pont and Cas telling people to smoke (He was a fucking Doctor). The shop was less than 100 yards and he never walked there. Never once can I even remember walking down our street with him. And when he died he left me nothing, not even a book. We hadn't fallen out, I went to see him on a regular basis, I tried to persuade him out, but oh no, he wouldn't even come to The Rustic Arms to see his grandchildren playing on the swings. Not even a fucking book.

I have got four children now, and seven nephews and nieces. All my life I have taken them all out, that's all my home video collection is. I taught at least three of them to ride bikes, took risks with them, and still thoroughly love them all. My four children are in their twenties now and how many times have they been taken out by their aunties and uncles (I'm talking about 'looked after as kids for a treat' out, not out 'let's meet for a meal where I pay £36 for four drinks' out)? None. I cannot remember once. I've lived in this house for the best part of twenty years, and I bet that apart from Barbara, my brothers and sisters have not called round here four times between 'em. So I'm a cunt, tell me something I don't know already, but my brother, the Godfather of one of my daughters, who lives less than a kilometre away - Oh he's a peach. Said daughter was in a bad place for the best part of a year, and with his busy, fucking, cunting, bastarding, pussy, want to smash your face completely in right now, schedule, never came to see her once (I don't live in the same house as her, so its not like I was a threat, it's not that I am a threat, I'd forgive him right now if he'd only fess up).

You've Got A Friend In Me ? Maybe not, but I would suggest that I am a better person to you as your enemy than many of your precious 'fwends' really are, because from me, you will get the truth. You will get answers, and I will always try and help.

Yeah, you guessed, I'm a fucked up guy, but this film, for a few minutes helped me escape from it all and cry. Genius.
---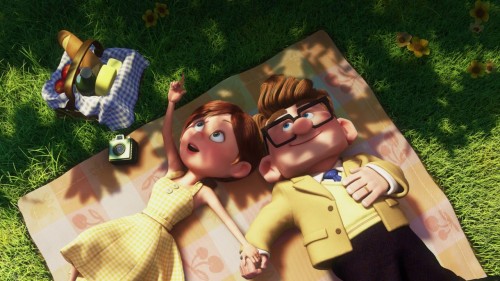 Up
2009 Mark: 9.6
Watched: Fri 8 January 2016

Starring: Ed Asner, Christopher Plummer, John Ratzenberger, Pete Docter
Director: Pete Docter

Pete Docter is a genius (I had seen this before I saw Inside Out ) and a rewatch of this confirms it. Incredibly beautiful to just look at, I had tears streaming down my cheeks at the story and acting (you know what I mean), it is just a totally life affirming film, and my goodness, I have rarely identified with a character as much as I have with Carl. He is up there with George Bailey and Elphaba as someone you can really pull for. A masterpiece.
---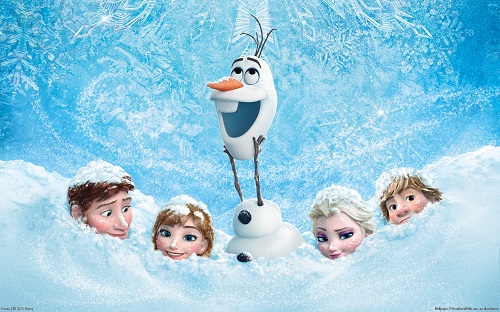 Frozen
2013 Mark: 10.032
Watched:Sun 8 December 2013

Starring: Idina Menzell
Directors: Chris Buck, Jennifer Lee

I don't want to watch cartoons of animals farting. When you look at the posters for Frozen this is what you might expect. If there was a fart joke I didn't notice it. There probably was, but it would have been subsumed by my general wonder, the first film I watched in 3D and it converted me (actually the short screened beforehand did that; it was called Get A Horse ).
Beautiful animation, superb songs by Robert and Kristen Lopez ( Avenue Q, Book of Mormon ), every Disney and musical cliché in the book - a rejuvenating and re-affirming experience.
The last time I sang my Mum to sleep was whilst I was telling her the story of Frozen , and singing her Do You Want to Build A Snowman? she closed her eyes and I think was happy.
---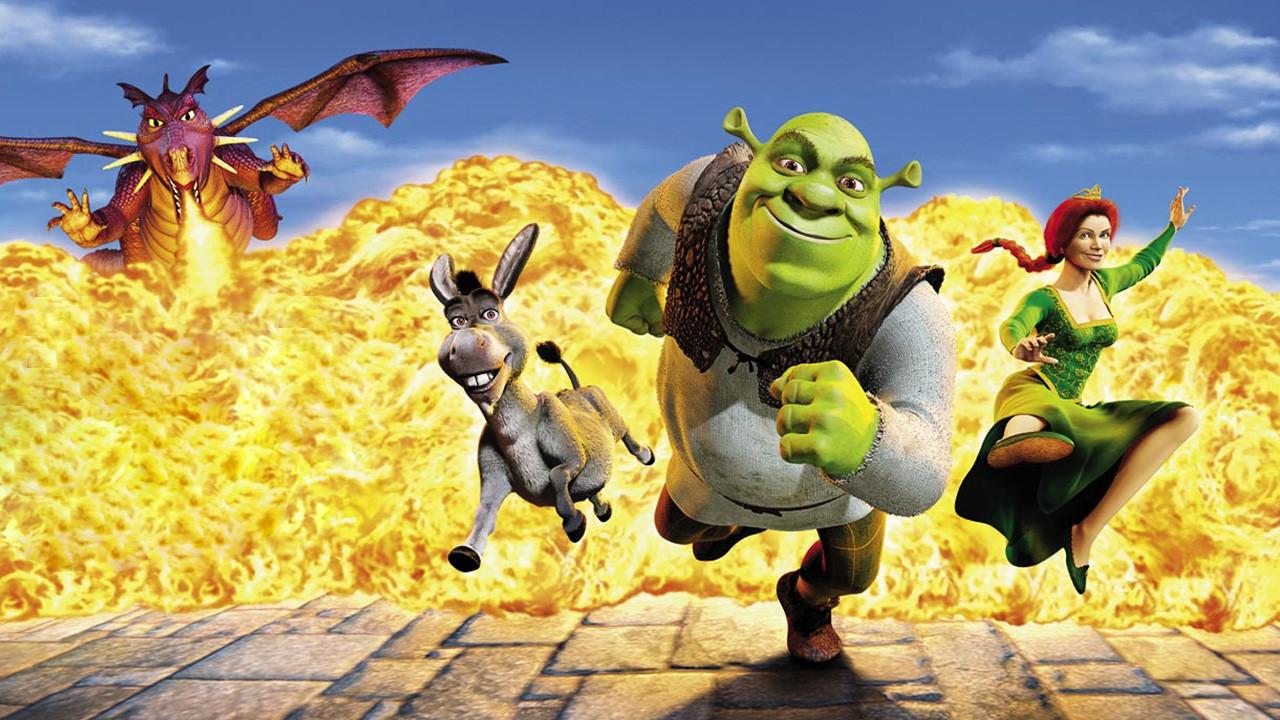 Shrek
2001 Mark: 10.0321
Watched: Sun 5 June 2016

Starring: Mike Myers, Eddie Murphy, John Lithgow
Director: Aaron Warner

The film which, if I had been a brilliant storyteller, I would have wanted to make. Everything about it is more than great, but of all the notable aspects, there has never ever been better vocal characterisations than Shrek, Donkey and Lord Farquhar - oh hell throw Princess Fiona in there as well. It is not just the story, which is a shopping list of tropes (SPOILER ALERT: Two disparate individuals thrown together, evil megalomaniac, quest, damsel in distress, danger, love, redemption, happy ever after). It is that the story which though oft repeated is delivered with soulful precision and garnished with

the most delightful references, liberally distributed throughout the film,
an amazing soundtrack which was fresh at the time and retains that vitality an entire childhood later (compare this to the Radio 2ie Happy Feet which sounds so clichéd in comparison), and
A genuine irreverence where actual cruelty and violence are presented in perfect, yet surprisingly real context for a family animation (Again, let's ponder "The depiction of eggs in the films 'Happy Feet' and 'Shrek', and their position within the structure of their societies and narratives

They had to invent a best animation Oscar in 2001 because of this film
---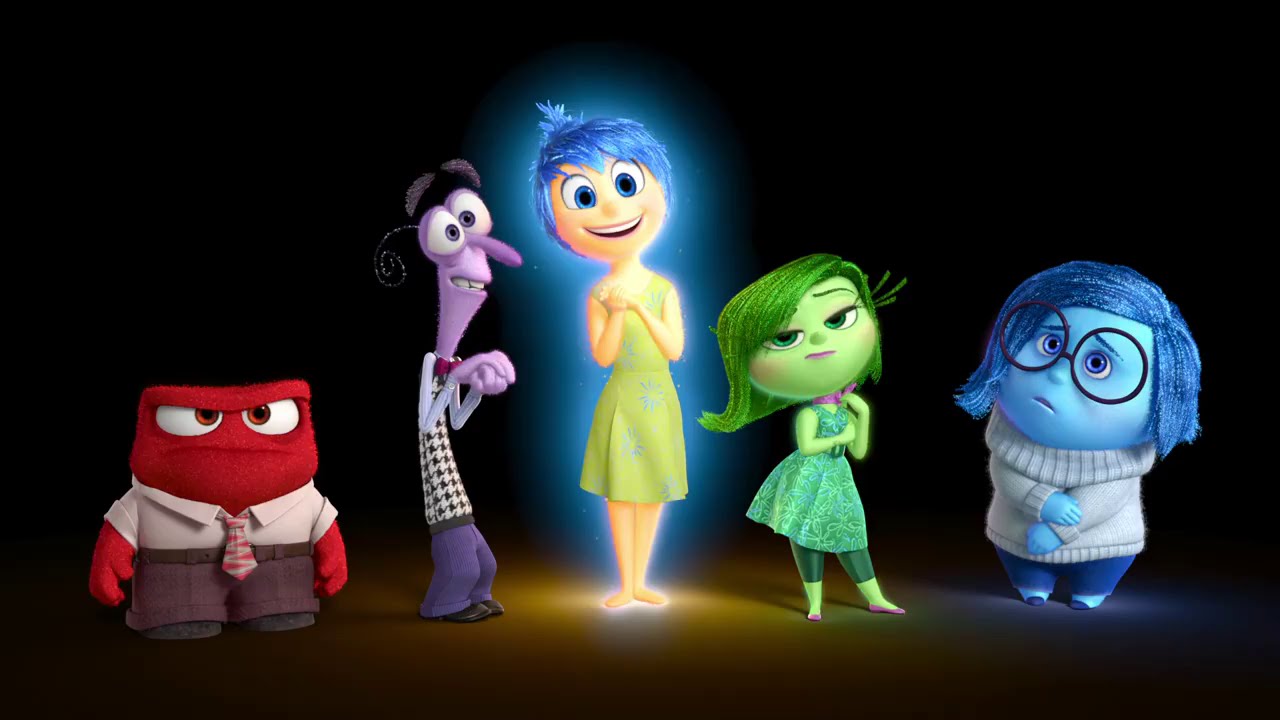 Inside Out
2015 Mark: 10.042
Watched: Tue 28 July 2015

Starring: Amy Poehler, Phyllis Smith, Bill Hader, Lewis Black, Mindy Kaling, Richard Kind, Kaitlyn Dias, Diane Lane, Kyle MacLachlan
Director: Pete Docter

I have exited cinemas before wondering "Is that the best film I have ever seen (Fellowship, Titanic)?". This is different, not least because it is only after 48 hours that that thought has begun nagging me more and more. I feel reluctant to address it, like somebody who won't tell somebody you love 'em for fear of rebuttal. Have I got it wrong? Is just emotion?

I am reasonably sure this is an absolute masterpiece, but not a masterpiece of singular visions, be it Frank Capra, John Landis or Robert Zemekis etc.; no, this has the feel of a work of collaboratory genius; the story seems completely original, the rendering is absolutely, stunningly, breathtakingly perfect, the characters are just, just nailed, each one multi-faceted yet completely endearing, The concept is brilliant, the sub threads devastatingly surprising, and, to top it all, the science! Look, I know dick about the way brains work, but I left this film feeling totally convinced that I had gleaned some insight. Tell me it's wrong! Many films are accoladed as being for children with subtle adult themes. I think this may go a step further in catering for the adult who has lost his inner child, in that although the picture is infantile (in the nicest sense of the word), if one cuts through the cutesiness, we have a challenging proposition to ponder without being burdened by esoteric complexity.

I rarely use the bookmakers. Last year I had one bet. Birdman to win the best film Oscar at 9/2, a fifty pound wager that ended up paying for this year's Unlimited ticket. This year it is £14.10 (maximum bet) at 16/1 for this being the first animated film to win best picture.

I went to watch it again a fortnight later. I am happy with my bet!

You will go and watch the film after reading this and be immediately disappointed after reading this hagiography. You will say that Toy Story , and Up , and Shawshank Redemption and.... blah blah blah were all much more enjoyable. Can't fault you for that, you may well be right. That's the thing you see, I'm still thinking about this one... shit, I thought I woke up in my old house at Carleton Road the morning after I watched this film and could not orientate myself to the reality of where I actually was, and I guarantee you, it was because of this peak of human creation.

Wasn't even nominated for the best film Oscar, Spotlight won. That was really good. Inside Out was better. By a distance.
---