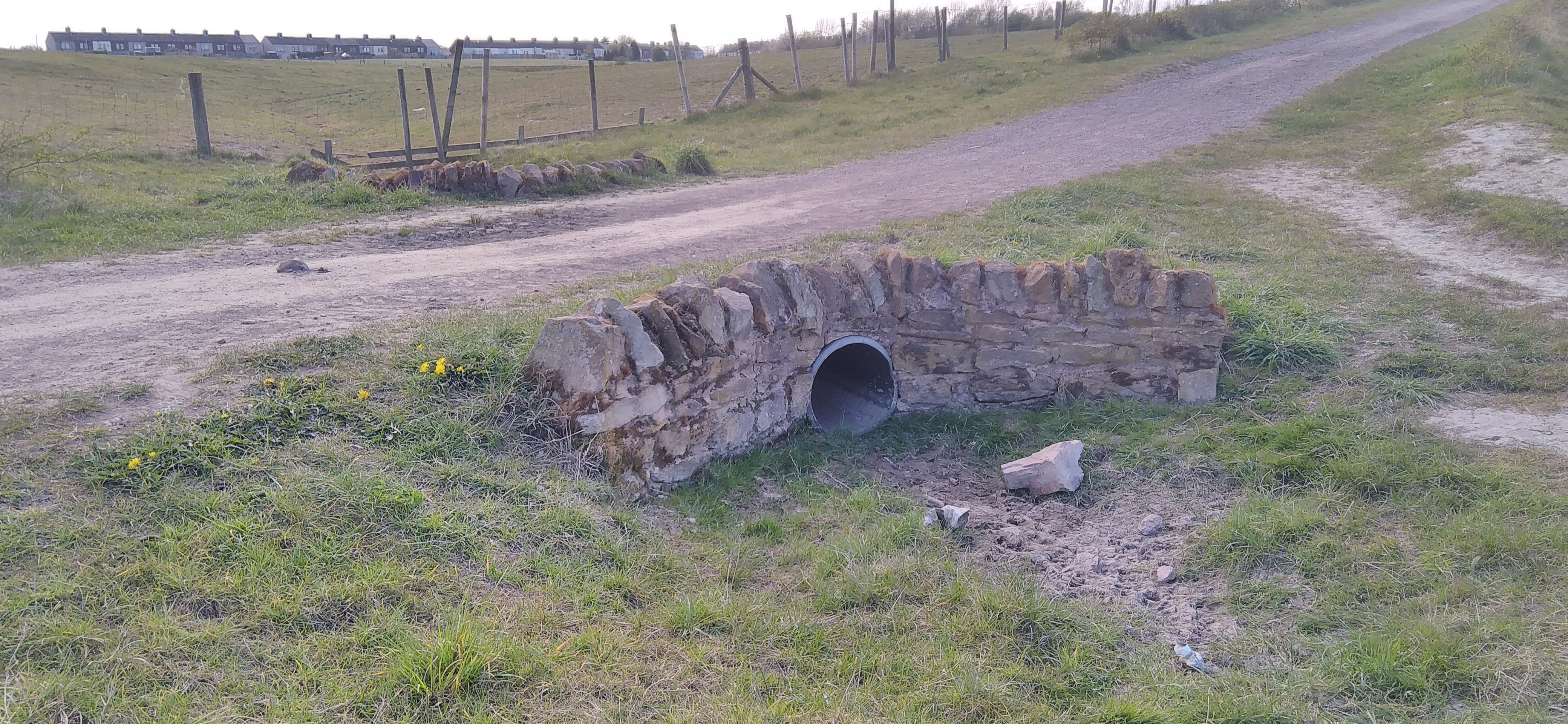 The River Went: Yorkshire
A 35 km walk down a beloved Yorkshire stream
1: Sharlston to Standing Flat Bridge near Thorpe Audlin - 11.66 Km
Start: Small Bridge above Streethouse - 438534,420225
End: Standing Flat Bridge near Thorpe Audlin - 447385,416737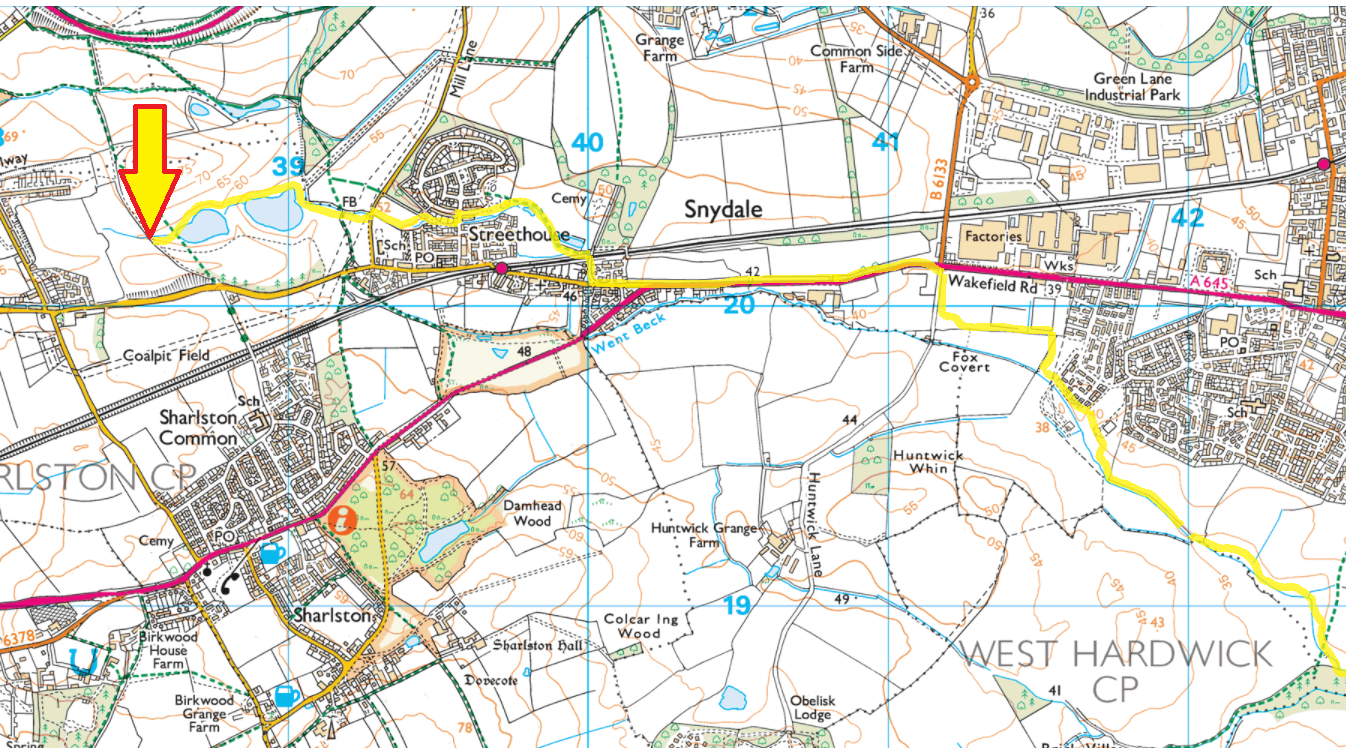 1km west of Streethouse level crossing there is a track on the right. As you walk up the track you will see two ponds to your right. On the left is a field that slopes down towards you, The stream bed may be dry, but the little bridge here is what I am calling the start of the River Went.
The whole area is reclaimed colliery land, and super-accesible (You may want to visit the top of the hill and play Teletubbies). I think the route guide and map at the top of the page should be enough for you to navigate, the general rule of thumb is - follow the stream!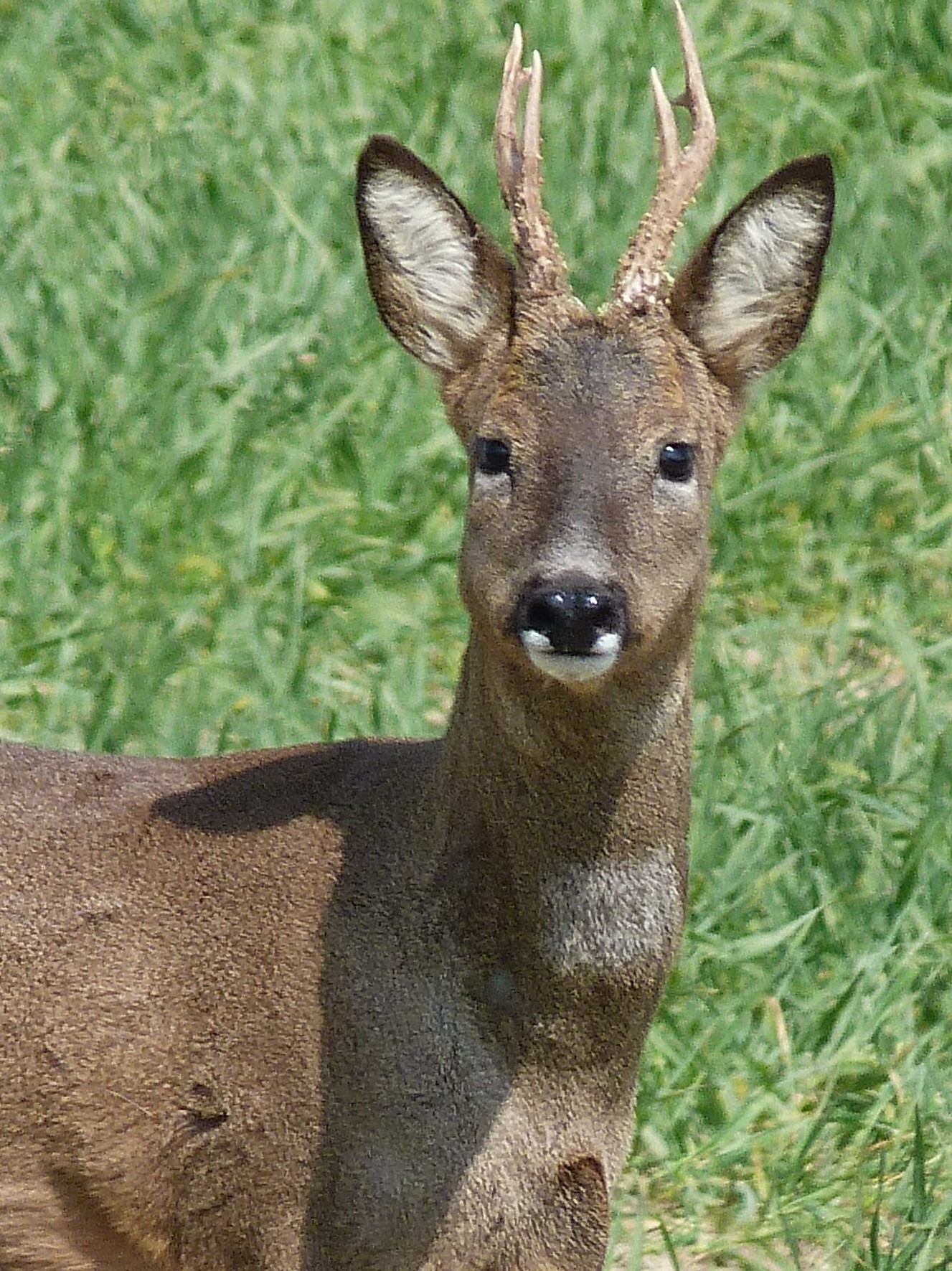 I'd say that though some of the first 4 km are enjoyable, the walk really starts when you leave Featherstone, with some luck you may see deer, and with few interruptions you can look forward to some splendid quiet walking.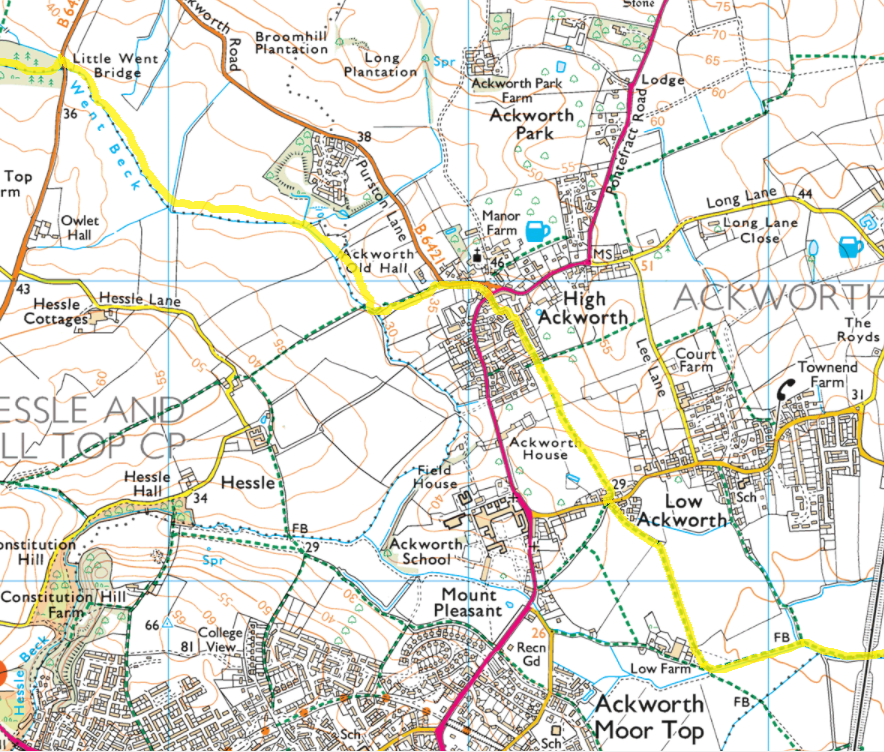 There is a point at about six km where you need to scramble through some undergrowth near the river, but past that and through the fence you are home dry.
The most significant alteration you can make is at 7 km when I have suggested walking through Ackworth, but you can turn right over the bridge up through the farm and houses at Hessle, and kind of be a bit closer to the river
There is a pub on my route at 7.35 kilometers, the Brown Cow.
Anyhoo, off you go! Strike off towards the ponds, you can walk either side

If you would like to buy me a drink, click here - Cheers! x

If you would not like to buy me a drink, click here - Screw you x
Many thanks. Steve
+44 7462 27 25 52 &nbsp * &nbsp steve_jm_kidd@yahoo.co.uk