LightSpeed Individual Open Buzzer Quiz 2017 02
Tournament 1, The Flying Horse, Rochdale
Even better??
Considering a bit of a revamp with the format and the sink or swim nature which saw Mike Lees and Mark Preston set and host the entire LightSpeed Quiz and Vince O'Connor likewise with the Special, this was an absolutely marvelous day's quizzing. All three events, LSQ, Special, and QU12 saw slow starts build into the most intense competition, the results of which are below, but really, I would watch the films, which will be released through the end of February (27th) and March at 8:30 PM every Monday. At the time of writhing they are not released but will become available at this playlist link. The LSQ's this year are a bit shorter, 160, as opposed to 240 questions and they are divided into 8 genres, so you will get 40 questions per week.
Every month we are having a QU12, which will be released on the 12th of the following month (at 12 noon, of course) and here it January's...

QU12 2017 01
This month's special, Vince's 50 questions with a British Lion in the answer, will be released on, the 24th June at 8.A.M., when the Lions are about to play New Zealand in their first test of the year, to kind of to get you in the mood for the encounter.
Provisional scores and standings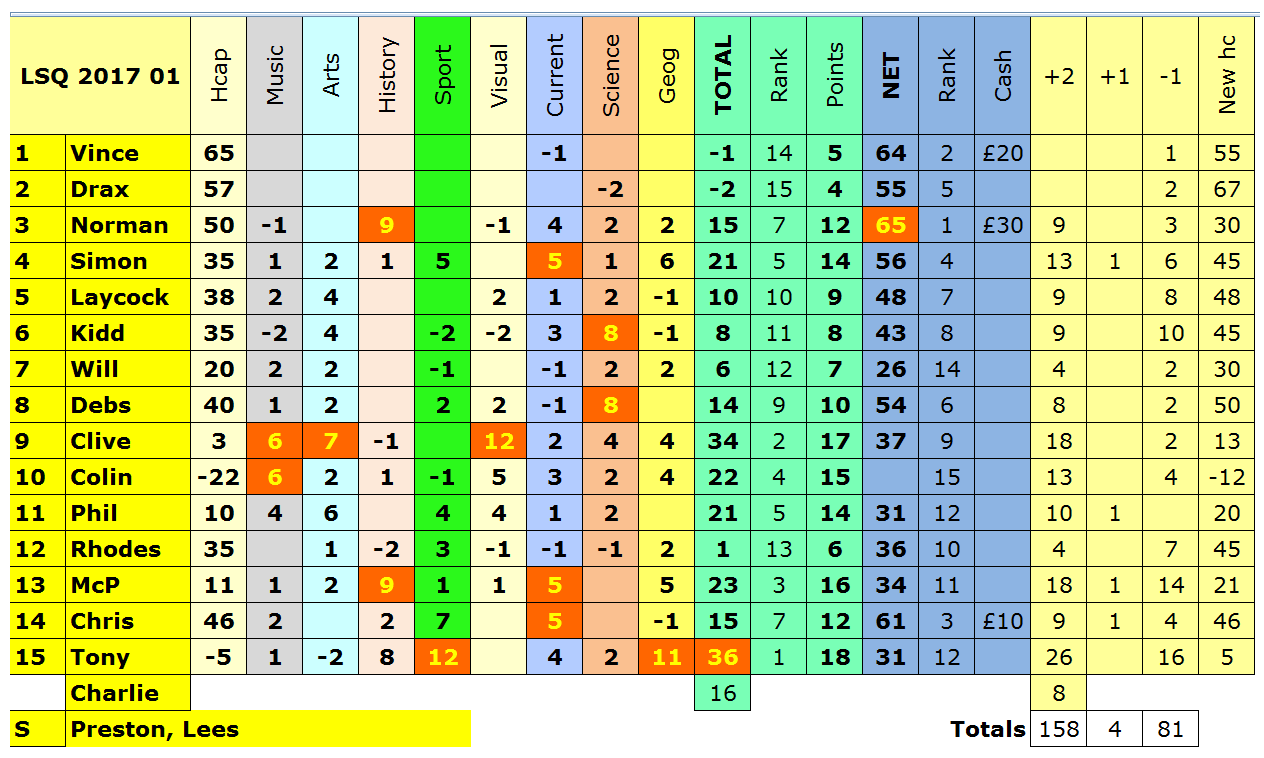 LightSpeed Quiz 2017 Tournament 1 results and standings after first event
---
Next Event:
LSQ 2017 02: Dirty Dick's, Halifax, 25th February
Please come along and join us on Facebook